As promised some more
Gwyneth Paltrow
Iron Man pictures
this time from Rome.
I still have her London pics to post so plenty more left then it will be back to normal posting after that.
Gwyneth Paltrow-Iron Man Premiere 3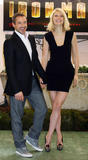 You have read this article Gwyneth Paltrow with the title Gwyneth Paltrow On Iron Man Premiere 3. You can bookmark this page URL http://diva713.blogspot.com/2008/05/gwyneth-paltrow-on-iron-man-premiere-3.html. Thanks!