Kim Kardashian
, star of the reality series Keeping Up with the Kardashians, has grown to be a fan of American football. But while she made sure to come to all the events happening during Super Bowl week, she decided not to grace the big game itself.
According to Kardashian, she decided not come at the University of Phoenix Stadium in Glendale, Arizona to watch the New England Patriots take on the New York Giants yesterday because her football star boyfriend, Reggie Bush, wasn't on the field.
"We're not going — we have other things to do,"
the star of Keeping Up with the Kardashians said prior to the big Super Bowl event.
"Since Reggie's not in the Super Bowl, there's no reason to watch."
Kim Kardashian is in Arizona this weekend doing everything but going to the game. Good thing there are a ton of other things to do here in Scottsdale this weekend.
Kim says the reason she isn't going to the Super Bowl is because her boyfriend Reggie Bush isn't playing.
The Keeping Up With the Kardashians star admitted that she has never been huge football supporter anyway but has gotten into the game since hooking up with Bush.
"I'm not really a sports girl,"
the reality starlet added.
"But I sit with all the wives and they know everything and I don't so they are teaching me, and I'm learning a lot about it, so I'm loving it."
So what else is going on in Scottsdale this weekend? Here's what Kim's schedule has been lookin like. Friday Kim made an appearance at the DirectTV Beach Bowl in Scottsdale, complete with a celeb flag football game.
Kim's got a full schedule for Saturday, including a the Victoria's Secret event, and checking out a live performance by Paul Oakenfold at the 944 Village.
Kim Kardashian

- Bartles & James Poolside BBQ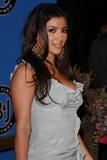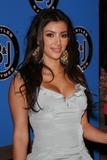 You have read this article Kim Kardashian with the title Kim Kardashian's Super Bowl Plans. You can bookmark this page URL http://diva713.blogspot.com/2008/02/kim-kardashian-super-bowl-plans.html. Thanks!